Infectious diseases

Researchers use app to map spread of infectious diseases

Researchers in the United Kingdom are using cell phones to map how infectious diseases are spread to help tailor public health policies during a mass outbreak; researchers developed a special app, called FluPhone, for mobile phones that gathered medical data from the user as well as information on how they interacted with other people; the app provides a scientific method for measuring the social activity of an entire population in real-time; FluPhone app can also be used to run simulations on how a disease would actually spread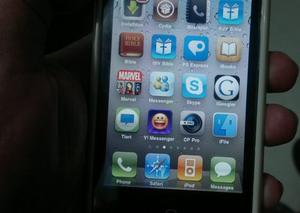 An app will sson provide data on communicable disease spread // Source: wn.com
Researchers in the United Kingdom are using cell phones to map how infectious diseases are spread to help tailor public health policies during a mass outbreak.
Two Cambridge scientists, Professor Jon Crowcroft and Dr. Eiko Yoneki, say that understanding how behavior changes during an epidemic or pandemic is critical to developing strategies to mitigate the spread of disease.
Professor Crowcroft explained, "How people behave could limit or exacerbate their risk of infection. Patterns of social interaction that worsen the spread of disease pose a significant risk. On the other hand, if people stay at home rather than work, the cost to the economy may be greater than the cost incurred through actual illness."
To help gather data, Professor Crowcroft and Dr. Yoneki developed a special app, called FluPhone, for mobile phones that gathered medical data from the user as well as information on how they interacted with other people.
"The application in the mobile phone monitors influenza-like symptoms by prompting questions for the mobile phone owner. It also captures physical proximity information between individuals by recording other devices nearby via Bluetooth communication," Dr. Yoneki said.
The researchers were careful to take privacy into consideration and did not record any location information using GPS.
During FluPhone's pilot program, researchers gathered data from volunteers, primarily University of Cambridge students and employees, over the course of several months. Adding further realism to the data, the study happened to coincide with an actual outbreak of swine flu.
Dr. Yoneki said that the use of mobile phones in the study has provided a scientific method for measuring the social activity of an entire population in real-time.
"A post-facto analysis of these data will yield valuable insight into how human communities are formed, how much time people spend together, and how frequently they meet. Such data show complex network-like structures, which is very useful for understanding the spread of diseases," said Dr. Yoneki.
Professor Crowcroft believes the use of mobile phones to gather data in scientific studies is a valuable addition to the arsenal of tools for researchers.
"There are more cell phones than people, and, in most urban areas, network coverage is close to 100%, hence we can get very accurate measurement and sampling of the population," he said.
Professor Crowcroft added that the FluPhone app can even be used to run simulations on how a disease would actually spread.
"You can run a 'what-if' experiment on the live population based on their contacts, simply by randomly choosing some of the mobile phones to be infectious," he said. "We can then model the effect of behavior on disease spread."
In moving forward, Professor Crowcroft and Dr. Yoneki have developed a prototype version of this virtual epidemic simulation app.
"A specific disease infection model can be programmed, and the fake 'pathogens' can be transmitted via Bluetooth radio communication when two individuals are in proximity range," Dr. Yoneki said.