Chemical facilities security

U.S. chemical industry comes out swinging against new Senate plant security bill

Senator Frank Lautenberg (D-New Jersey) introduced a 107-page chemical plant safety bill which goes further than a similar bill — HR-2868 — approved by the House last November; Lautenberg's bill requires the highest-risk facilities replace the most toxic and volatile chemicals they use with inherently safer technology (IST); it also set a provision, known as private right of action (PRA), which would allow citizens to file suit in federal court against DHS to force enforcement against a specific facility, and would allow private citizen petitions to DHS to demand federal investigation of suspected security shortcomings at particular sites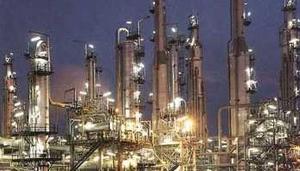 Increased security and safety are the stated goals of the Senate bill // Source: seekingalpha.com
U.S. chemical sector officials late last week charged that a new site security bill introduced in the U.S. Senate is misguided, could paralyze the industry, and broadly undermine the availability of essential consumer goods.
Industry officials said that a new bill introduced last Thursday by Senator Frank Lautenberg (D-New Jersey) aimed at strengthening anti-terrorism security at chemical plants ("New Jersey chemical plant vulnerable," 28 June 2010 HSNW) could have the opposite effect and weaken protection for key facilities.
The Lautenberg bill — the Secure Chemical Facilities Act — largely duplicates the HR-2868 chemical facility legislation approved by the U.S. House of Representatives in November last year ("House tightens chemical plant safety bill," 10 November 2009 HSNW).
ICIS reports that both the Lautenberg bill and the House-passed measure require inherently safer technology (IST) as a mandatory tool in making security arrangements at chemical facilities thought to be at high-risk for potential attack by terrorists who want to cause massive off-site casualties.
Lautenberg, whose state is home to many chemical plants, said his bill would require producers at high-risk sites to assess their vulnerability and develop plans to address perceived weaknesses that could be exploited by would-be terrorists.
ICIS notes that that approach was already part of the existing and nearly four-year old federal site security regulations, formally known as the Chemical Facility Anti-Terrorism Standards (CFATS).
Lautenberg's bill, however, also "requires the highest-risk facilities to put in place inherently safer technology to increase public and environmental safety."
An IST mandate is widely opposed by U.S. chemicals manufacturers who fear that it would give the DHS authority to force changes in a given facility's feedstocks, processes, and even end products.
In particular, Lautenberg said his 107-page bill would require that chemical plants "evaluate whether the facility could reduce the consequences of an attack by, for example, using a safer chemical or process."
"The facility must implement those safer measures if it has been classified as one of the highest-risk facilities, implementation of safer measures is feasible, and implementation would not increase risk overall by shifting risk to another location," according to Lautenberg's summary of the bill.
The bill also would "allow communities to have a role in ensuring local facilities comply with these regulations."
This provision, known as private right of action (PRA), would allow citizens to file suit in federal court against DHS to force enforcement against a specific facility. It also would allow private