Smart grid

Cisco buys Arch Rock, beefing up smart-grid business

Published 3 September 2010

Cisco is beefing up its smart-grid and data center businesses by acquiring San Francisco-based Arch Rock, a maker of a system for collecting information from mesh networks of IP-based wireless sensors, routers, and servers; On Wednesday, Cisco announced a deal with meter maker Itron to develop communications products that use the Internet Protocol, rather than proprietary protocols for sending information from meters back to utilities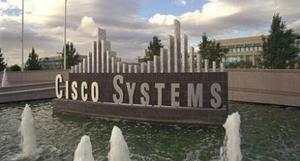 Cisco expands in the smart grid market // Source: reuters.com
Cisco Systems yesterday (Thursday) said it intends to acquire wireless sensor maker Arch Rock, a move that beefs up Cisco's smart-grid and data center businesses.
San Francisco-based Arch Rock makes a system for collecting information from mesh networks of IP-based wireless sensors, routers, and servers. Its sensors are placed in data centers and buildings to monitor heat and other environmental conditions to optimize cooling and improve the overall energy efficiency.
Financial terms of the acquisition were not disclosed.
Cnet News's Martin LaMonica writes that privately held Arch Rock is also developing wireless communications for utilities called Phy-Net Grid. The system is designed to use Arch Rock's radio-based sensors to shuttle information over utilities' networks back to their data centers. The wireless communications can also be embedded within thermostats and home energy controllers, which Cisco makes.
Cisco said it intends to use Arch Rock's IPv6-based wireless sensors as part of its smart-grid product set. "This acquisition further positions Cisco as a strategic partner to utilities," Laura Ipsen, general manager of Cisco's Smart Grid business unit, said in a statement.
LaMonica notes that although Arch Rock is a small company, the technology could play a significant role in Cisco's overall smart-grid strategy, providing the hardware to connect grid equipment, such as smart meters and sensors on transmission lines, over utilities' networks. Cisco has already developed routers and switches to send data from utility substations.
On Wednesday, Cisco announced a deal with meter maker Itron to develop communications products that use the Internet Protocol, rather than proprietary protocols for sending information from meters back to utilities. The deal calls for Itron to embed Cisco's IP networking in its meters and neighborhood networks.