Infrastructure protection

DHS investigates attacks on New Jersey water supply

Published 21 November 2011

DHS agents and local authorities in New Jersey are investigating a series of attacks on the West Milford water system; since July there have been more than fifteen attacks on local water and sewage facilities that in some instances have resulted in sewage flooding the street or losses in service all together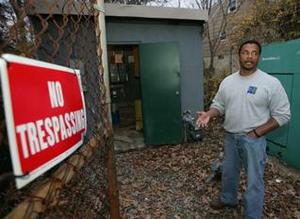 Attacks on West Milford's water supply attract DHS attention // Source: northjersey.com
DHS agents and local authorities in New Jersey are investigating a series of attacks on the West Milford water system.
Since July there have been more than fifteen attacks on local water and sewage facilities that in some instances have resulted in sewage flooding the street or losses in service all together.
According to Kelly Love, the administrator for the town's Municipal Utility Authority (MUA), the attackers have shut off power to water systems, opened valves that should have been shut, and thrown a plank of wood into a sewage filtration system.
"You are talking about acts that border on, or actually are, terrorism," said Eric Williams, the owner of Jersey Environmental Solutions, which took responsibility for the water system over the summer.
"[The vandals] are creating a public health issue by messing with the water," Williams said.
He explained that by interfering with the mechanisms that chlorinate drinking water, dangerous bacteria could grow and infect the supply.
Authorities are uncertain as to who is behind the attacks, but Love believes that the attacker "had to be someone who knew the plant and knows how it works — a regular person wouldn't know what to turn on and off."
MUA's facilities have long been a source for problems. In 2009 when Love first began working at MUA, she said the facilities were in poor condition after decades of neglect.
Most recently two employees filed lawsuits alleging workplace abuse and misconduct. In addition the New Jersey Department of Environmental Protection fined the facilities for $1 million and order residents to drink boiled water after dangerous bacteria was found in the supply.
Williams, the latest contractor to take over the facilities, said he was not sure if the attacks on the facility were actually the work of saboteurs or simply mistakes made by a new staff.
On 1 September, Williams said his doubts were laid to rest when he went to the Birch Hill water facility after residents complained of a loss in water pressure. Upon investigating the facility, he found that the main power lever had been pulled to the "off" position and that a recently opened valve had flooded the floor with two feet of water, which could have caused an electric fire.
"It was very disturbing," Williams said. "Who would do this?"