Homeland security education

Walden University offers M.S. in Emergency Management

Published 13 January 2012

The school says that this new online master's degree program emphasizes key skills related to creating and implementing disaster prevention and response plans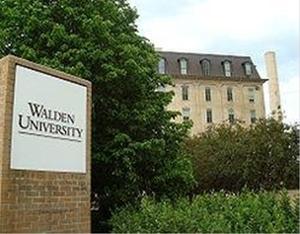 Walden University launches an M.S. in Emergency Management // Source: swliuxue.com
Walden University says it is responding to the needs of today's emergency management professionals who must be ready to respond to anything — from earthquakes and train derailments to cybercrimes and terrorist acts – by launching a new online M.S. in Emergency Management program to help prepare these professionals with the advanced skills they need to lead emergency response efforts, improve public policy. and protect communities from natural disasters and other hazardous events.
The school says that this new online master's degree program emphasizes key skills related to creating and implementing disaster prevention and response plans. The program's coursework highlights principles and systems that can benefit students seeking to earn certificates from the Federal Emergency Management Agency (FEMA) Emergency Management Institute. Students can choose from a general program as well as four specializations: Criminal Justice, Homeland Security, Public Management. and Leadership and Terrorism and Emergency Management.
"In times of disaster, the public often sees only the response efforts of emergency management teams. However, that is just a small part of what these professionals do in the field. There is also a core focus on risk analysis, mitigation planning and policy development," said Dr. Mark Gordon, associate dean of Walden's School of Public Policy and Administration. "The M.S. in Emergency Management helps prepare students to lead the types of initiatives that are critical for both disaster prevention and response."
According to U.S. News & World Report, demand for emergency management specialists is anticipated to increase over the next decade. The school says that its online degree program can prepare Walden students to serve in a variety of emergency management leadership roles that include collaborating with first-responder and critical incident management teams, working with government leaders to improve public policy and developing and delivering training to response teams and communities.