Syria update

News reports: Assad, family flee Damascus

The Wednesday assassination by Syrian insurgents of the of the top three government officials in charge of the anti-rebel campaign; the week-long fighting in and around Damascus – since yesterday, there have been pitched battles in the streets around the presidential palace; and the flight by Assad and his family from Damascus, are all indications that the uprising had reached a decisive moment in the overall struggle for Syria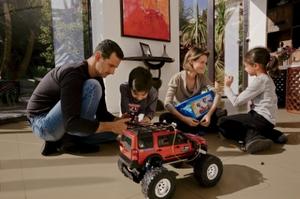 Syrian president Assad and family have reportedly fled Damascus // Source: lajmidites.com
Reports from Syria say the President Bashar al-Assad and his family have fled Damascus to the village of Kardaha in the Alawite Mountains near the port city of Latakia. The Kuwaiti newspaper al-Rai says that his escape follows the assassination yesterday (Wednesday) of the top three security officials leading the fight against the insurgency, and a week of escalating fighting in the Syrian capital.
Reports from the Syrian capital say that there have been pitch battles between insurgent forces and the Syrian military in the streets around the presidential palace.
UPI quotes the London based Arab-language newspaper al-Quds al-Arabi to say that the presidential jet left Damascus on Wednesday. The newspaper said there are reports that Assad survived an assassination attempt on Tuesday evening and may be suffering from injuries to his legs and abdomen.
Ehud Barak, the Israeli defense minister, was a tour of the border with Syria, when gunfire exchanges could be heard from the Syrian village of Jebata al-Khashab, a mile or so into Syria from the Israeli border. He told a radio reporter, according to UPI, that that gun fire "marks the crumbling of Assad's regime."
That sentiment was echoed in Washington by Defense Secretary Leon Panetta, who said that Syria "is rapidly spinning out of control."
The New York Times writes that "The [Wednesday] attack on the leadership's inner sanctum as fighting raged in sections of the city [Damascus] suggested that the uprising had reached a decisive moment in the overall struggle for Syria. The battle for the capital, the center of Assad family power, appears to have begun."
Analysts say that the importance of the killing of the three top officials cannot be exaggerated. The New York Times reports that the impact of Wednesday's killing reverberated on multiple levels, "piercing the psychological advantage that Mr. Assad's superior military strength has provided in preserving the loyalty of his forces and frightening much of the public into staying home." With the opposition energized and the government demoralized, analysts wondered whether other military units and trusted lieutenants would be more inclined to switch sides — and whether the government would retaliate with an escalation of violence.
"The idea that a poorly organized, lightly armed opposition force could somehow get so close to the seat of power raised questions about the viability of a once unassailable police state," the Times says. "The Assad family has for decades relied on overlapping security forces and secret police to preserve its lock on power. At best, for Mr. Assad, the system failed. At worst, for Mr. Assad, defectors or turncoats helped carry out an inside operation."