Surveillance

Electronic surveillance by U.S. law enforcement agencies has increased dramatically

According to data obtained by the American Civil Liberties Union (ACLU), U.S. law enforcement's surveillance of e-mails and other Internet communication has skyrocketed in the last two years; some forms of surveillance have increased 361 percent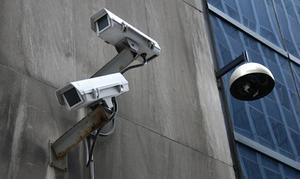 Law enforcement is increasingly using electronic surveillance // Source: presstv.ir
According to data obtained by the American Civil Liberties Union (ACLU), U.S. law enforcement's surveillance of e-mails and other Internet communication has dramatically increased in the last two years.
From 2009 through 2011, trap-and-trace orders along with pen registers that were obtained by federal law enforcement agencies have increased 361 percent according to the ACLU. The Department of Justice released the data to the ACLU after the civil rights group sued the agency under the Freedom of Information Act.
Computerworld reports that the ACLU wants Congress to put more pressure on the DOJ to release the surveillance reports, as the DOJ is supposed to release an annual report on the use of these surveillance methods but has not done so until the lawsuit.
The DOJ did release the reports in 2010 and 2011, but it release them to lawmakers, and Congress did not release the reports to the public.
Pen registers capture outgoing data from a surveillance subject, while trap-and-trace orders collect incoming data, including the addresses of e-mail messages that a subject is talking with on instant message services.
When you include the numbers of telephone surveillance "more people were subjected to pen register and trap-and-trace surveillance in the past two years than in the entire previous decade." Naomi Gilens, a legal assistant with the ACLU wrote in a blog post.
DOJ spokesman Dean Boyd said that federal judges authorize each pen register and trap-and-trace order "As criminals increasingly use new and more sophisticated technologies, the use of orders issued by a judge and explicitly authorized by Congress to obtain non-content information is essential for federal law enforcement officials to carry out their duty to protect the public and investigate violations of federal laws."
Computerworld notes that wiretap orders need a judge to approve a warrant and officers to swear that the information they have obtained was through legal means. Pen registers and trap-and-trace orders require agencies only to submit a certification to a court saying they seek information relevant to an ongoing investigation.
As a result the ACLU is calling for Congress to require more judicial oversight in requests for pen registers and trap-and-trace orders.
"Unfortunately, Congress has done nothing at all to inform the public about the federal government's use of these invasive surveillance powers," Gilens wrote. "Rather than publishing the reports online, they appear to have filed them away in an office somewhere on Capitol Hill."