Disaster warning

Worst-case scenarios: Why we should welcome warnings

Published 8 November 2017

Nuclear accidents. Sea level rise. Terror threats. The world is full of potential catastrophes, but most of the time, most of us are oblivious to them. Still, at times, experts warn the rest of us about these potential crises. Sometimes those warnings work, but many times they go unheeded. Why do we ignore information we could use to stave off a disaster? Richard Clarke, the former chief counter-terrorism advisor on the National Security Council, says that we should be more receptive to the possibility of dire news, as well as more systematic about analyzing it. In his new book, Warnings, Clarke asserts that specialists in a range of fields can "see the thing buried in the data that other people don't see. They see it first."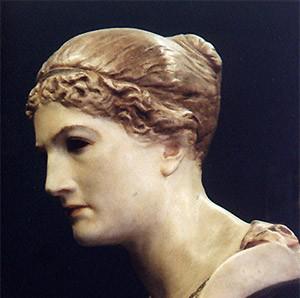 The mythological Cassandra who has the ability to see the future // Source: yahoo.com
Nuclear accidents. Sea level rise. Terror threats. The world is full of potential catastrophes, but most of the time, most of us are oblivious to them.
Still, at times, experts warn the rest of us about these potential crises. Sometimes those warnings work, but many times they go unheeded. Why do we ignore information we could use to stave off a disaster? Prominent national security expert Richard Clarke SM '79 weighted in on this issue at MIT's latest Starr Forum event last Wednesday, making the case that we should be more receptive to the possibility of dire news, as well as more systematic about analyzing it.
Clarke, the former chief counter-terrorism advisor on the National Security Council, expanded on ideas in his new book, Warnings: Finding Cassandras to Stop Catastrophes, asserting that specialists in a range of fields can "see the thing buried in the data that other people don't see. They see it first."
Clarke called these people "Cassandras," after the figure in Greek mythology who could see the future, and described them as experts with accumulated knowledge and a willingness to explore worst-case scenarios.
"It just can't be any old person off the street saying the sky is falling," Clarke said. "It
has to be a recognized, acknowledged expert in the field they were giving the warning in. … They had to have studied it and been data-driven."
Prove me wrong
Examples of this dynamic abound. Engineers warned that Japan's nuclear power industry was vulnerable to natural disasters well before the Fukushima earthquake and tsunami of 2011. Experts stated that New Orleans was vulnerable to flooding before Hurricane Katrina hit in 2005. Climate scientists, for decades, have warned the world that global warming could upend life as we know it.
And Clarke, for his part, gained a significant public profile after being one of the U.S. security officials most concerned about the threat of the al Qaeda terror group before the attacks of Sept. 11, 2001.
But plenty of dire-sounding warnings can also be unfounded and ultimately incorrect. So how can leaders — in government, business, or elsewhere — distinguish between legitimate fears and simplistic scare-mongering?
To Clarke, a person with a legitimate warning to offer will be willing to have their ideas tested by others: "Cassandras repeatedly say, 'Well, I gave my data to other experts in the field and said, prove me wrong, and none of them could. They could never prove my data wrong.'"