Groundbreaking for $1.2 billion NSA Utah center
Today is groundbreaking day for the Utah Data Center, a $1.2 billion project which will employ more than 10,000 people for its construction, and is thus seen as the salvation for the state's beleaguered construction industry; the National Security Agency (NSA) will use the climate-controlled environment of its computerized core as a repository for information gathered by different branches of the country's intelligence apparatus, hence the facility's nickname, "The Spy Center."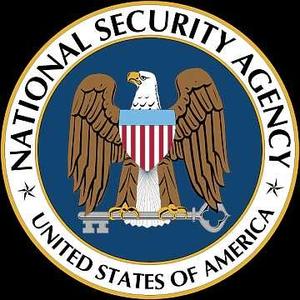 NSA to begin new data center construction // Source: wired.com
A groundbreaking ceremony today (Thursday) formally kicks off work on the Utah Data Center, a $1.2 billion project viewed as the salvation for the state's beleaguered construction industry.
Nearly 10,000 people are expected to be employed over the next three years building the 1-million-square-foot facility at Camp Williams on the Salt Lake/Utah county line.
The National Security Agency (NSA) will use the climate-controlled environment of its computerized core as a repository for information gathered by different branches of the country's intelligence apparatus, hence the facility's nickname, "The Spy Center." The Salt Lake Tribune reports that the 2 p.m. event may be one of the public's last chances to take an open look at the project, technically known as the nation's first Intelligence Community Comprehensive National Cyber-security Initiative (CNCI) Data Center.
"We've been asked not to talk about the project," said Rob Moore, president and chief operating officer of Big-D Construction. His company is part of a consortium of contractors that won the coveted construction contract from the National Security Agency and the U.S. Army Corps of Engineers, which is overseeing the building.
While he could not speak about the facility as a Big-D representative, Moore was able to comment briefly as president of the Utah Association of General Contractors.
"We've lost over 40,000 jobs in the construction market since 2008," he said. "This will have a significant impact replacing some of those jobs and providing work for many, many small businesses."
Since the project first was announced late in the fall of 2009, small businesses have been jockeying to be included as subcontractors for the big construction companies that won the bid, in this case Big-D and its national partners, Balfour Beatty and DPR.
Work will get under way at an ideal time for Utah trades people, ramping up just as construction of the City Creek Center in downtown Salt Lake City is winding down.
"We've been fortunate here in the state," said Jim Judd of the Utah AFL-CIO labor unions. "The NSA project will pick up the commercial construction business. It will provide long-term employment help for the state until, hopefully, the economy recovers."
An Army Corps of Engineers news release about the ground breaking said construction now is scheduled to be completed by October 2013. The initial timetable envisioned the facility being operational by June 2012.