Identity authentication

IrisID: technology for when identity authentication is required

Published 21 December 2010

IrisID technology is used around the world in all applications that require identity authentication from basic access control — getting in and out of a facility or building — to binding the identity of an individual to a document or token; the company's technology has been chosen as the recognition platform for India's Unique Identification Authority of India (UIDAI) program; the effort aims to identify 1.2 billion people and improve delivery of benefits to under-served individuals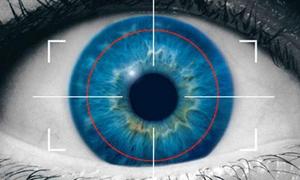 Iris identification applications are increasing // Source: technologyimpacts.com
Originally founded in 1997 as part of the LG corporate company conglomerate, LG Electronics Iris Technology Division, which changed its name to Iris ID in 2010, has been developing iris recognition technology used on six continents and in thousands of locations.
According to Mohammed Murad, vice president global business development Iris ID, their "technology is currently used in all applications that require identity authentication from basic access control — getting in and out of a facility or building — to binding the identity of an individual to a document or token."
Since the deployment of their first access control product in 1999, they have commercialized iris recognition technology to six continents and have served "millions and millions of persons." Their newest product, the LG IrisAccess 4000 series is the third generation of their technology although they continue to support their second generation devices, the IrisAccess 3000.
Their featured product at the Biometrics Consortium Conference in Tampa Bay, Florida was the IrisAcess 4000 and iCAM TD100. The compact and lightweight iCAM TD100 product featured dual iris capture, single motion iris and face capture, and an intuitive operator guidance system. The face capture feature only bolsters the iris scan since "The iris is far more data rich than your fingerprint or other biometrics," says Murad. "It is much more accurate than traditional biometrics and is non-intrusive to the person being identified. You don't have to touch anything and nothing has to touch you."
A user positions themselves for enrollment or recognitions as images of both eyes are captured simultaneously. Audio prompts improve the speed of enrollment and recognition performance while the auto-tilt mechanism adjusts the camera to properly capture the irises. Along with a smart card token, the client may opt for their device to also come with a 16-element keypad for multi-factor identification.
Another product at their exhibit booth was the iCAM TD100, a handheld iris recognition system that uses a series of algorithms to stabilize an iris in motion. There is an optimum capture distance but the iris reading takes an less than one second once it is reached. The device allows for an ISO standard face image capture as well as an ISO Standard based iris capture.
Among its applications, Iris ID IrisAccess is used to identify prison inmates at booking and release, which eliminates "the type of identity mix-ups that are at the root of 40 percent of all prison escapes in the U.S. annually," according to the products and solutions portion of the company's Web site. Courthouses also employ Iris ID IrisAcess solution for access control and authentication of authorized personnel, lawyers, offenders, and witnesses.
The company recognizes the growing industry of Trusted Traveler programs and has implement their devices to facilitate the movement of program-enrolled travelers in and out of the airport and border control applications. These efforts will take the focus off low risk travelers throughout the airport, allowing immigration and customs officials to concentrate on the actual threats to aviation. First being deployed in Amsterdam Schiphol Airport and New York John F. Kennedy International Airport-Terminal 4, Iris ID IrisAccess 3000 platform was chosen by Athens International Airport as a key component of their biometric security upgrade in 2003.
In 2004 the Canadian Air Transport Security Authority (CATSA) decided to implement Iris ID IrisAccess 3000 system in twenty-nine airports. In addition to tarmac access control, the technologies were to be used in aircrew and passenger processing as well. The open architecture of the software program was demonstrated by the ease of deployment, allowing for flexibility in an environment that planned to accommodate contact and contact-less smart cards.
In an October 2010 press release, Iris ID announced that their technology had been chosen as the iris recognition platform for India's Unique Identification Authority of India (UIDAI) program. The effort aims to identify 1.2 billion people and improve delivery of benefits to under-served individuals. The government of India agency responsible for implementing the envisioned multipurpose national identity car project began in February 2009. The program aims to help address rigged state elections, widespread embezzlement that affects subsidies and poverty alleviation programs, and addressing illegal immigration into India and terrorist threats. Although it is optional to enroll in this government program, only enrolled citizens will have access to certain facilities. The program hopes to have assigned most Indian citizens with an identification number associated with their biometric data, as well as linking unique identity databases (voter ID, passports, ration cards, licenses, fishing permits, etc.)
According to Nandan Nilekeni, chairman of the UID Authority and founder Infosys Technologies, "This is a project that has significant transformational capabilities. It will allow us to channel all subsidies efficiently…it can promote financial inclusion; and it can help us provide social security."