Biometric national IDs

It is official: U.K. national ID cards scrapped within 100 days

The new U.K. government made it official; within 100 days, the biometric national ID scheme would scrapped, and the National Identity Register, the database that contains the biographic and biometric fingerprint data of card holders, would also be destroyed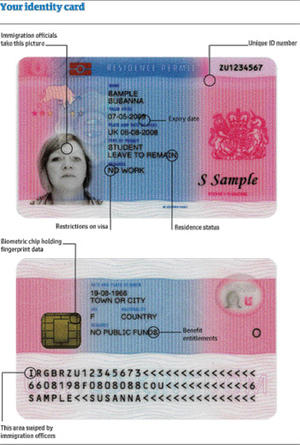 A prototype biometric identity card // Source: ceoworld.biz
The new U.K. government announced yesterday that it is to scrap plans for identity cards for British citizens within 100 days. The National Identity Register, the database that contains the biographic and biometric fingerprint data of card holders, would also be destroyed.
Home secretary Theresa May said: "This bill is a first step of many that this government is taking to reduce the control of the state over decent, law-abiding people and hand power back to them. With swift parliamentary approval, we aim to consign identity cards and the intrusive ID-card scheme to history within 100 days."
Deputy prime minister Nick Clegg said: "The wasteful, bureaucratic and intrusive ID-card scheme represents everything that has been wrong with government in recent years. By taking swift action to scrap it, we are making it clear that this government won't sacrifice people's liberty for the sake of ministers' pet projects."
The Identity Documents Bill is part of a first wave of priority legislation set out in the Queen's speech on 25 May. The bill invalidates the identity card, meaning that holders will no longer be able to use them to prove their identity or as a travel document in Europe.
The government aims to have the bill passed through parliament and enacted by the parliamentary recess in August, in a move that will save the taxpayer around £86 million over the next four years, once all cancellation costs are taken into account. It would also avoid around £800 million of ongoing costs over the next ten years, which were to be recovered through fees.
The role of the identity commissioner would also be terminated. The public panels, designed to scrutinize the identity-cards scheme, have already been disbanded.