Critical infrastructure

Malicious virus targets SCADA systems

Supervisory Control and Data Acquisition, or SCADA, stands for large-scale distributed remote processing systems that gather data in real time to control critical industrial, infrastructure, or facility processes and equipment; SCADA is used to control U.S. critical infrastructure — power plants, oil and gas refining, telecommunications, transportation, dams, water, waste control, and more; Siemens is warning customers of a new and highly sophisticated virus that targets SCADA systems; these systems are typically not connected to the Internet for security reasons, but this virus spreads when an infected USB stick is inserted into a computer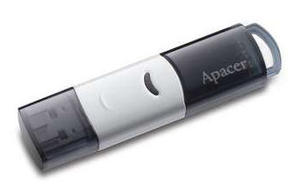 The ever-present flash drive, if infected, can plant the virus in SCADA systems // Source: rtcom1993.com
Supervisory Control and Data Acquisition, or SCADA, stands for large-scale distributed remote processing systems that gather data in real time to control critical industrial, infrastructure, or facility processes and equipment; SCADA is used in power plants as well as in oil and gas refining, telecommunications, transportation, dams, water, and waste control.
Siemens is warning customers of a new and highly sophisticated virus that targets the computers used to manage large-scale industrial control systems used by manufacturing and utility companies. Siemens learned about the issue on 14 July, Siemens Industry spokesman Michael Krampe said in an e-mail message last Friday. "The company immediately assembled a team of experts to evaluate the situation. Siemens is taking all precautions to alert its customers to the potential risks of this virus," he said.
Robert McMillan writes in Computerworld that security experts believe the virus appears to be the kind of threat they have worried about for years — malicious software designed to infiltrate the systems used to run factories and parts of the critical infrastructure.
Some have worried that this type of virus could be used to take control of those systems, to disrupt operations or trigger a major accident, but experts say an early analysis of the code suggests it was probably designed to steal secrets from manufacturing plants and other industrial facilities.
"This has all the hallmarks of weaponized software, probably for espionage," said Jake Brodsky, an IT worker with a large utility, who asked that his company not be identified because he was not authorized to speak on its behalf.
Other industrial systems security experts agreed, saying the malicious software was written by a sophisticated and determined attacker. The software does not exploit a bug in the Siemens system to get onto a PC, but instead uses a previously undisclosed Windows bug to break into the system.
The virus targets Siemens management software called Simatic WinCC, which runs on the Windows operating system.
"Siemens is reaching out to its sales team and will also speak directly to its customers to explain the circumstances," Krampe said. "We are urging customers to carry out an active check of their computer systems with WinCC installations and use updated versions of antivirus software in addition to remaining vigilant about IT security in their production environments."
Late Friday, Microsoft issued a security advisory warning of the issue, saying it affects all versions of Windows, including its latest Windows 7 operating system. The