Full-body scanners

Napolitano says scanners may be used for trains, subways, and boats

Published 29 November 2010

DHS secretary Janet Napolitano says that full-body scanners may be deployed in train stations, on subway platforms, and in marinas; experts point out that terrorists would not necessarily need to board a train to do damage: train graffiti is one indication how easy it to access parked trains — and trains roll on miles and miles of exposed track in open landscapes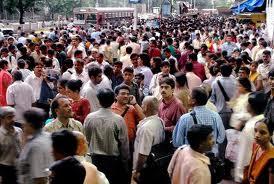 Full-body scans at rush hour a possibility // Source: abcnews.com
Brace yourselves: full-body body scanners may be coming to trains, subways, and boats, DHS secretary Janet Napolitano."[Terrorists] are going to continue to probe the system and try to find a way through," Napolitano said in an interview that aired on the Charlie Rose Show. She said as aviation security tightens, "we have to also be thinking now about going on to mass transit or to trains or maritime."
Jordy Yager reports in the Hill that Napolitano's comments were a response to a question about what terrorists would be thinking in the future. She did not elaborate on what enhanced security at train stations might look like, however.
Trains have already been terrorist targets in England, Russia, and Spain, with catastrophic results (see "Attacks on trains: what the numbers say," 7 July 2010 HSNW); just last month, a Pakistani-American was arrested after a thwarted plot to bomb the Washington, D.C. metro system.
Rebecca Boyle writes that it is thus surprising the government took this long to acknowledge our other modes of transport are also at risk.
The point is that terrorist would not necessarily need to board a train to do damage. Train graffiti is one indication how easy it to access parked trains — and trains roll on miles and miles of exposed track in open landscapes. In addition, rush hour is bad enough in big cities even without scanners and pat-downs.