2011 SIA Government Summit

Official dispels government green procurement regulation myths

The U.S. government owns or manages one in five acres in the United States, and is the largest domestic user of electricity; it is also one of the largest consumers of resources in the United States, purchasing on average $535 billion worth of goods each year; In 2009 President Obama issued an executive order requiring that all government agencies establish and implement plans to increase their environmental performance; speaking at the 2011 Security Industry Association's (SIA) Government Summit to an audience of security professionals, a government official sought to clarify myths surrounding the government's new green procurement regulations and assured government service providers that the rules would not drastically affect a company's existing practices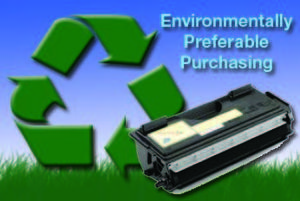 Green procurement has been engulfed in myth // Source: coolcalifornia.org
Speaking at the 2011 Security Industry Association's (SIA) Government Summit to an audience of security professionals, a government official sought to clarify myths surrounding the government's new green procurement regulations and assured government service providers that the rules would not drastically affect a company's existing practices.
Dana Arnold, the director of program analysis at the General Services Administration's (GSA) Federal Acquisition Service, said that when the government refers to "green" purchasing it is primarily requesting that agencies look to purchase products or services that are more energy efficient, use recycled products, or contain less toxic chemicals than their competitors.
For companies primarily providing services, new green requirements may seem inapplicable. To clarify, Arnold pointed to janitorial services as an example. For these types of procurement contracts, the green requirements would primarily focus on the use of natural cleaning products that contain fewer chemicals or paper towels and toilet paper that use recycled material.
"In general, for the much broader universe of all the services that we buy there may not be a requirement. Or the only requirement might be in deliverable," Arnold explained. "If we're asking for a deliverable, we can either ask for it electronically or we can ask for a paper document. If we ask for a paper document, we should be asking for a document that is printed and copied two sided on 30 percent post-consumer content paper."
"That may be it. That may be the only thing that applies to many of the services contracts out there," she said.
Arnold's remarks come following an announcement made by the Federal Acquisition Regulations Council (FARC) earlier this month that federal agencies must ensure that 95 percent of new projects will use services or products that are energy efficient, water efficient, bio-based, or non-ozone depleting.
The new requirements reflect the Obama administration's larger push to make the government's operations more sustainable.
In 2009 President Obama issued
Executive Order 13514
that outlines government sustainability goals for federal agencies and requires that they establish and implement plans to increase their environmental performance.
The order also sets several goals including a 30 percent reduction in fuel usage for the government's fleet of vehicles by 2020, a 26 percent improvement in water efficiency by 2020, and a 50 percent recycling and waste diversion by 2015.
Arnold said that these goals are designed to limit the government's environmental footprint as it is one of the largest consumers of resources in the United States, purchasing on average $535 billion worth of goods each year.
"We own or manage one in five acres in the United States. We are the largest domestic user of electricity. We have a huge number of buildings. We have a huge number of fleet vehicles globally. We emit a lot of greenhouse gases," she said.
"So all that means we have a huge energy and environmental footprints and we have opportunities in terms of what we specify to reduce that footprint. That's what we've been engage in doing when we say we're trying to make our operations more sustainable or are engaged in green purchasing."