Taser death leads to $10 million payout
The manufacturer of police Tasers recently awarded $10 million to a North Carolina family after a teenager was killed when he was shocked with a stun gun; Darryl Turner, a seventeen year old boy, died in a supermarket after a police officer shot him in the chest with a Taser Model X26 electronic control device in 2008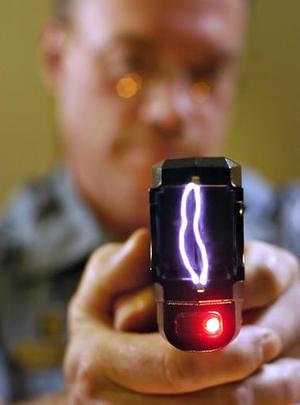 Tasers may be more lethal than previously thought // Source: free.fr
The manufacturer of police Tasers recently awarded $10 million to a North Carolina family after a teenager was killed when he was shocked with a stun gun.
Darryl Turner, a seventeen year old boy, died in a supermarket after a police officer shot him in the chest with a Taser Model X26 electronic control device in 2008. The boy's parents filed a lawsuit against Taser International for failing to warn law enforcement officials that shooting their stun guns into an individual's chest could induce a heart attack.
A police officer from the Charlotte-Mecklenburg Police Department shot Darryl Turner in response to reports that he had been yelling and throwing things at a store manager. The officer used the Taser to subdue Turner for thirty-seven seconds. After receiving the shock, Turner stopped moving. The officer stunned Turner again for five more seconds after he failed to put his hands behind his back. Turner was neither on drugs at the time nor did he have any signs of heart disease prior to the incident.
Taser International insists that their Taser guns are safe, non-lethal devices and that studies have proven that there is no danger of cardiac arrest if the device strikes an individual in the chest. In October 2009, despite these claims, Taser recommended that officers not aim directly for the chest.
In addition, a 2008 report by Amnesty International found 334 deaths linked to the use of Taser guns between 2001 and August 2008.