Aviation security

TSA and ICE to cut down on alien flight lessons

Several months after immigration officials arrested Thiago DeJesus, an immigrant owner of a flight school in Stow, Massachusetts, and thirty-three of his Brazilian pupils for being in the United States illegally, officials have not instituted new safeguards to prevent something similar from happening again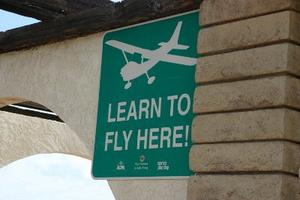 Illegal immigrants still able to get flight training // Source: arizonaaviation.com
Several months after immigration officials arrested Thiago DeJesus, an immigrant owner of a flight school in Stow, Massachusetts, and thirty-three of his Brazilian pupils for being in the United States illegally, officials have not instituted new safeguards to prevent something similar from happening again.
No links to terrorism were found at TJ Aviation Flight Academy, but critics jarred by the episode nearly a decade after 9/11, are questioning how an illegal immigrant could obtain a pilot's license, open a flight school in Massachusetts, and teach illegal immigrants how to fly small aircraft.
Jessica Vaughan, director of policy studies at the Center for Immigration Studies, a group that favors tougher limits on immigration said "It's shocking how many vulnerabilities are still there, gaping open, this long after 9/11 […] We clearly need to have more checkpoints and more due diligence along the way to make sure that this can't happen.''
DeJesus said the students had obtained clearance from the TSA to learn to fly single-engine planes at Minute Man Airfield, about thirty miles northwest of Boston.
According to TSA spokesman Greg Soulé, TSA is working with federal immigration officials "to refine the process for checking the immigration status of alien flight school students.''
Soulé said the TSA fully vets foreign flight students using criminal, terrorism, and immigration databases when they apply for permission to take lessons, to ensure that they are not known or suspected threats to aviation. Flight schools are required to keep a copy of each visa for their records.
The TSA does not always follow up to ensure that a student stops flying when his or her visa expires. After the initial TSA check, students can obtain a pilot's license from the FAA.
FAA spokeswoman Laura J. Brown said her agency relies on the TSA for criminal and immigration background checks.
She said the FAA does not have the legal authority to revoke a pilot's license for being in the country illegally.
DeJesus's pilot's license remained valid after his arrest last year. After he was released pending a hearing in Boston immigration court, he resumed teaching people how to fly. His school closed after a Globe article about the arrests was published in November.
In an interview last year, DeJesus said that he was in the country legally. But his lawyer, Venessa Masterson, said he had overstayed his visa.
On 22 December 2010, a Boston immigration judge gave DeJesus sixty days to leave the United States voluntarily,