In the trenches

New missile defense developed for Royal Navy

Published 6 February 2012

As tension in and around the Persian Gulf and the Straits of Hormuz increase, the U.K. government has confirmed the development of a new Royal Navy missile defense system which will be able to intercept and destroy enemy missiles travelling at supersonic speeds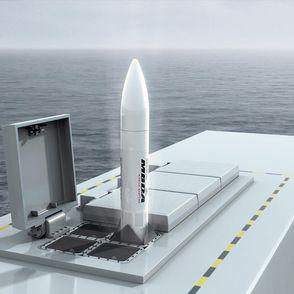 The Royal Navy has confirmed deployment of a new missile defense system // Source: t15.org
The U.K. Ministry of Defense (MOD) has confirmed the development of a new Royal Navy missile defense system which will be able to intercept and destroy enemy missiles travelling at supersonic speeds.
The £483 million contract to develop this cutting-edge air defense system — known as Sea Ceptor — is being awarded to U.K. industry.
The MOD says that the system uses a new U.K.-developed missile capable of reaching speeds of up to Mach 3 and will have the ability to deal with multiple targets simultaneously, protecting an area of around 500 square miles (1,300 square kilometers) over land or sea.
Sea Ceptor will be developed under a demonstration contract with MBDA (U.K.) that is expected to last for five years.
This contract will sustain around 500 jobs in MBDA and its supply chain in key locations across the United Kingdom such as Stevenage, Filton and Lostock.
Sea Ceptor has been designed for initial use on the Type 23 frigate to replace the Sea Wolf air defense system when it goes out of service in 2016 and it is planned that it will be used on the Type 26 Global Combat Ship. Its flexible design also means that it could in future be adapted for use by the Army and RAF.