Foreign affairs

Israel not invited to a counter-terror forum in Turkey

The Global Counterterrorism Forum (GCTF), established by the Obama administration in September 2011, held its first day of discussions in Ankara, Turkey, last Friday; twenty-nine countries have been invited to join the forum, ten of which are Arab or Muslim countries – but Turkey vetoed the invitation of Israel, and the United States accepted Turkey's position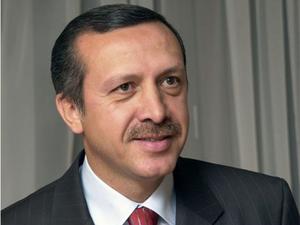 Turkey's Prime Minister Erdogan // Source: nation.com.pk
The Global Counterterrorism Forum (GCTF), established by the Obama administration in September 2011, held its ministerial-level plenary in Istanbul, Turkey last Thursday (see this Council of Foreign Relations fact sheet about the GCTF, and this State Department fact sheet about Thursday meeting).
According the State Department's Web site, the GCTF aims at "strengthening the global counterterrorism (CT) architecture in a manner that complements and reinforces the CT work of existing multilateral bodies."
Twenty-nine countries have been invited to join the forum, ten of which are Arab or Muslim countries: Algeria, Egypt, Indonesia, Jordan, Morocco, Pakistan, Qatar, Saudi Arabia, Turkey, and the United Arab Emirates. Other members include China, Russia, India, and Western European countries.
Israel, though, a country with some experience in fighting terrorism, has not been invited: Turkish prime minister Recep Tayyip Erdogan insisted on Israel's exclusion, and the United States decided not to fight him on this issue.
"The GCTF sought from the outset to bridge old and deep divides in the international community between Western donor nations and Muslim majority nations. And it has, I think, done that quite effectively," Globes quotes a top U.S. official to say at the press briefing before the opening session.
At a press conference on Friday, a State Department spokesman was asked about Israel's exclusion, and said in response: "Our idea with the GCTF was to bring together a limited number of traditional donors, front line states, and emerging powers develop a more robust, yet representative, counterterrorism capacity-building platform. A number of our close partners with considerable experience countering and preventing terrorism are not included among the GCTF's founding members.
"We have discussed the GCTF and ways to involve Israel in its activities on a number of occasions, and are committed to making this happen."
In May, Turkey blocked Israel's participation in the NATO summit in Chicago. Turkey's position is that NATO–Israel relations cannot be restored until Turkey-Israel relations are normalized.