Innovation

U.S. Navy scientists honored for significant portfolio of newly patented discoveries and inventions

Published 14 December 2012

U.S. Navy scientists and engineers in 2012 once again had the world's most significant government portfolio of newly patented discoveries and inventions, according to a November report published by the Institute of Electrical & Electronics Engineers (IEEE)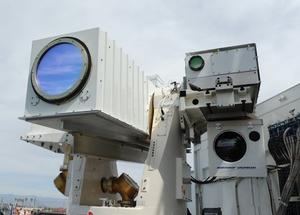 U.S. Navy again leads the world in patents // Source: commons.wikimedia.org
U.S. Navy scientists and engineers in 2012 once again had the world's most significant government portfolio of newly patented discoveries and inventions, according to a November report published by the Institute of Electrical & Electronics Engineers (IEEE). An ONR release reports that the Navy topped the list of international government agencies on the IEEE's annual Patent Power Scorecard for the third year in a row with a total of 320 patents, twice as many as its nearest U.S. competitors.
Its closest global competitor, the Atomic Energy and Alternative Energies Commission in France, had 247 patents.
"Delivering innovative and advanced capabilities is the key to ensuring national security and keeping the Department of the Navy ready to meet existing and future challenges," said Chief of Naval Research Rear Adm. Matthew L. Klunder. "The pipeline of intellectual property produced by scientists and engineers in partnerships across the Naval Research Enterprise is the backbone to bringing new innovations to bear for the Navy and Marine Corps."
The Office of Naval Research (ONR) serves the Navy's science and technology needs and is responsible for the service's policy and direction concerning patents, inventions, trademarks, copyrights and royalty payments (intellectual property).
The Navy also recently made the second annual Top 100 Global Innovators list compiled by Thompson Reuters, the world's largest multimedia and information conglomerate. The Navy and the Army are the first government agencies to make the list.
While highlighting the quantity of the Navy's scientific discoveries, these distinctions also emphasize the quality of the research undertaken by Navy scientists — and the impact of their inventions over time.
"This goes beyond simply the number of patents an organization is getting," said John Karasek, supervisory intellectual property counsel at ONR. "This confirms the strength of the Navy's patents and shows that the Navy gets a lot of very significant, groundbreaking patents."
One of the notable patents obtained by the Navy last year was for a fuel cell that can be embedded in the seafloor to convert the interaction of marine sediment and oxygen into electricity. The patent, covering an invention made by the Naval Research Laboratory's (NRL) Leonard M. Tender, can help reduce the reliance on expensive batteries to power electronic devices such as remote sensors.
In the 1970s, technology invented by Roger L. Easton, a research scientist at NRL, laid the foundation for the Global Positioning System (GPS), commonly used for navigation in today's cars and mobile devices.
IEEE describes itself as the world's largest professional association dedicated to advancing technological innovation and excellence for the benefit of humanity. It publishes the scorecard each year to rank the relative significance of various organizations' patent portfolios.