TSA: Tablets and Netbooks need not be taken out of their cases to be screened
TSA allows that electronic items smaller than the standard sized laptop need to be removed from a bag or a case at an airport security check-point to be scanned; TSA says this applies to the Apple iPad and netbooks, as well as the Amazon Kindle, Barnes & Noble nook, and other e-book readers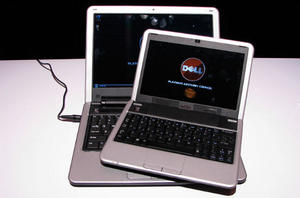 Keep it in the case // Source: netbookreviews101.com
The Transportation Security Administration (TSA) says travelers carrying small computers and e-book readers will not need to scan the devices separately at airport security checkpoints.
TabletPCReview reports that under current TSA policy, travelers are required to remove laptops from their luggage when going through airport scanners. This practice, however, is unnecessary for smaller computers.
A 6 April post on the agency's official blog blog spells it out: "Electronic items smaller than the standard sized laptop should not need to be removed from your bag or their cases."
The site mentions the Apple iPad and netbooks, as well as the Amazon Kindle, Barnes & Noble Nook, and other e-book readers, as being OK to be left in bags during scanning.
The TSA, though, also warns travelers: "The key to avoiding bag searches is keeping the clutter down. The less clutter you have in your bag, the less likely it will be searched."