Commonwealth Games

Australia: "high risk" of terrorism at Commonwealth Games in India

Published 21 September 2010

Australia says there is a "high risk of terrorist attack" in New Delhi as the Indian capital prepares to host the Commonwealth Games, scheduled for 3-14 October; the U.S. State Department issued a travel alert on 1 September urging U.S. citizens to be cautious of their security if they travel to India during the Games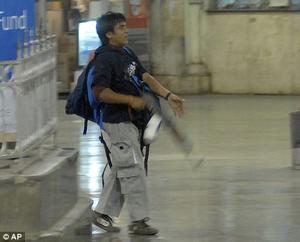 India is no stranger to terrorism // Source: dailymail.co.uk
The Australian government said there is a "high risk of terrorist attack" in New Delhi as the Indian capital prepares to host the Commonwealth Games.
Australia's Department of Foreign Affairs and Trade revised its travel advice following yesterday's shooting of two foreigners outside New Delhi's Jama Masjid, the city's largest mosque. The Games, which feature more than 6,000 athletes representing Britain and its former colonies and dependencies, are scheduled 3-14 October.
"Australians in New Delhi should be aware that the Commonwealth Games will be held in a security environment where there is a high risk of terrorism," the department said on its website in a travel bulletin issued today.
Bloomberg reports that two Taiwanese nationals were injured over the weekend after two motorcyclists fired eight to ten rounds at a tourist bus parked outside the mosque, Delhi Chief Minister Sheila Dikshit said in an interview with the NDTV network.
The U.S. State Department issued a travel alert on 1 September urging U.S. citizens to be cautious of their security if they travel to India during the Games.
The alert said there was no information on "any specific threat of attack that any individual or group is planning to coincide with the Games."
Lalit Bhanot, the secretary general of the Commonwealth Games organizing committee, said in a statement that the shooting would have "no impact" on the event. "The Ministry of Home Affairs and Delhi police have made elaborate arrangements to provide the Commonwealth Games athletes and officials a safe and secure environment," Bhanot said in the statement.