Law enforcement

Calif. Allows warrantless searches of cell phones

Published 12 October 2011

California Governor Jerry Brown has vetoed a bill which aimed to prohibit California police from conducting warrantless searches of the cell phones of people under arrest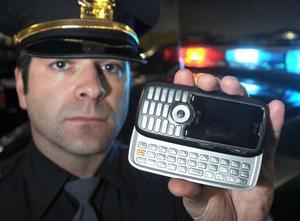 In California, cell phones of arrestees may be examined // Source: extremumspiritum.com
California Governor Jerry Brown has vetoed a bill which aimed to prohibit California police from conducting warrantless searches of the cell phones of people under arrest.
"This measure would overturn a California Supreme Court decision that held that police officers can lawfully search the cell phones of people who they arrest," the governor's brief statement said. "The courts are better suited to resolve the complex and case-specific issues relating to constitutional search-and-seizures protections."
The veto upset privacy advocates and others who said it could allow overzealous authorities to ignore citizens' constitutional rights.
The Los Angeles Times reports that California Senator Mark Leno, who sponsored the bill (SB 914), responded: "This veto is very unfortunate. The message from the governor was rather incoherent. When you consider all the information that is accessible on one smartphone, if that same information was contained anywhere else police would need a warrant to search for it. So it makes no sense to carve out a legal exception for smartphone searches."
According to California Assembly rules, state legislators must wait a year before attempting to reintroduce this legislation.