Domestic terrorism

FBI increasingly concerned with "sovereign citizen" movement

Over the past decade, the FBI has grown increasingly concerned with the "sovereign citizen" movement; since 2000, sovereign citizens have killed six police officers and violent battles with law enforcement agents are on the rise; the U.S. National Counterterrorism Center classified the movement as a major threat alongside Islamic extremism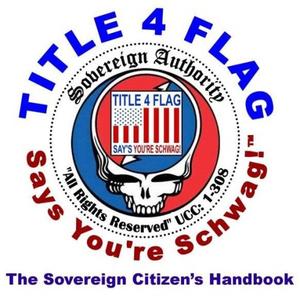 Handbook of the Sovereign Citizen's movement // Source: neatorama.com
Over the past decade, the FBI has grownincreasingly concerned with the extremist "sovereign citizen" movement.
Since 2000 sovereign citizens have killed six police officers and violent battles with law enforcement agents are on the rise. Most notably in 2010, four people were killed after one member of the loosely affiliated movement was pulled over in a routine traffic stop in West Memphis, Arkansas.
Following the incident, federal law enforcement agencies have increased their focus on these individuals. "We are focusing our efforts because of the threat of violence," Stuart R. McArthur, a deputy assistant director in the FBI's Counterterrorism Division, told the Los Angeles Times.
TheTimes reports that the FBI considers sovereign citizens an "extremist antigovernment group," and in two recent unpublished studies, DHS and the U.S. National Counterterrorism Center classified the movement as a major threat alongside Islamic extremism.
Adherents to the ideology of sovereign citizenship believe that they are not under the jurisdiction of local, state, or federal laws and that the United States is essentially in a state of martial law. In addition, some believe that certain Constitutional amendments are invalid and that dollars have been illegitimate since the U.S. Treasury abandoned the gold standard in 1971.
Of greatest concern to U.S. authorities are some followers' beliefs that they are allowed to use armed force to resist arrest and fight police.
Federal law enforcement agencies only recently began focusing their efforts on tracking this growing movement, as previous efforts were hampered by politics. In 2009 DHS published a report warning of the growing threats of right-wing extremist groups, but Republican lawmakers, joined by some conservative Democrats, criticized the department for being politically motivated (even though most of the research work for the report was done under the Bush administration).
DHS officials largely abandoned the department's efforts to track fringe right-wing extremist groups, cancelling planned presentations on the subject, and tabling a reference guide designed to inform local police officers of the potential dangers posed by these organizations.
"The topic had become too politically charged," explained Daryl Johnson, the head of the team that wrote the 2009 report.
During the 2010 shootout in West Memphis, Police Sergeant Brandon Paudert was killed and now his father, Bob Paudert, the local police chief is pushing the federal government to increase its efforts to investigate and flag sovereign citizens.
Paudert continues to hold a grudge against the FBI for its failure to identify the individual his son pulled over as potentially armed and dangerous in its database that local law enforcement officers check every time they stop a vehicle. He is pushing for the FBI to beginn flagging all known sovereign citizen adherents in its database.
"If we had that, [my son] would have immediately called for backup," Paudert said. "He would be alive today."