Emergency communication

Alabama on the 9-1-1 forefront -- again

The first 9-1-1 call in the United States was placed in Alabama more than forty years ago; now, Alabama is on the 9-1-1 cutting edge again by replacing its TDM call routing with a IP-based and Next Generation 9-1-1 (NG9-1-1) solution; the new system supports voice as well as text, images, video and other IP-based requests for emergency services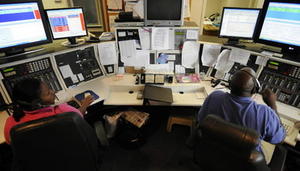 Alabama created the 911 call, now is on the cutting edge of 911 communication methods // Source: al.com
inetwork, a specialist in IP-based 9-1-1 and Next Generation 9-1-1 (NG9-1-1) solutions, the other day said that the Alabama Wireless 9-1-1 Board signed an agreement with the company to implement a statewide NG9-1-1 call routing solution. The company notes that Alabama selected inetwork over eight competing proposals.
The inetwork solution follows National Emergency Number Association (NENA) recommendations and standards, making it possible for Alabama emergency and law enforcement services to support receipt of text messages, videos, photos, and other IP-based requests for emergency assistance.
The company says its NG9-1-1 solutions are an effective alternative to cumbersome legacy 9-1-1 architectures, systems, and procedures.
"America's first 9-1-1 call was placed in Alabama over 40-years ago," said Steve Leonard, executive vice president and general manager of inetwork. "We are proud of the role inetwork is playing in helping Alabama builds upon this legacy while also demonstrating inetwork's commitment to meeting public safety's next generation 9-1-1 needs."
"inetwork is our ideal choice to roll out next generation 9-1-1 call routing to our citizens, based on their proven 9-1-1 technologies and ability to develop a cost effective alternative," said Roger Wilson, chairman of the Alabama Wireless 9-1-1 Board. "Our work with inetwork will help us to better serve citizens while also reducing costs associated with providing emergency services."
"The current E9-1-1 system struggled to adapt to support wireless and VoIP communications services and remains unable to effectively support other commonly used services such as texting. The NG9-1-1 system being deployed in Alabama will allow the state to support these and other advanced communications services that may help protect lives and property," offered Ray Paddock, vice president of emergency product and business development for inetwork.