Business

Gun shop which sold gun to Virginia Tech killer closes its doors

Madison, Wisconsin-based online weapon dealer TGSCO, which gained notoriety after it was disclosed that it had sold guns to three individuals – including the Virginia Tech killer — who then went on to commit mass killings, closed its doors last month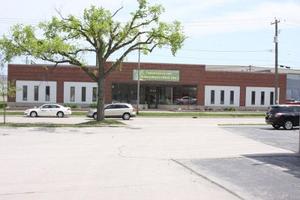 The storefront of the now-defunct TGSCOM weapons dealer // Source: merchantcircle.com
Madison, Wisconsin-based online weapon dealer TGSCOM, which gained notoriety after it was disclosed that it had sold guns to three individuals – including the Virginia Tech killer — who then went on to commit mass killings, closed its doors last month.
The three killers are:
Seung-Hui Cho used a .22-caliber handgun purchased through

TGSCOM

when he killed thirty-two people at Virginia Tech in April 2007
Stephen Kazmierck, who killed five people in a Northern Illinois University classroom in 2008, bought two empty magazines and a holster through a company site
George Sodini, who killed three women when he opened fire at a Pittsburgh-area health club in 2009, bought an empty magazine and a magazine loading apparatus from the company
MyrtleBeachOnlinereports that the store may have delivered the weapons to Cho, Kazmierck, and Sodini, but it was forced to close after dozens of customers complained that they never received the guns they purchased from the company. The newspaper says that the Wisconsin Better Business Bureau has catalogued nearly 200 complaints from consumers in forty-four states between January and this week, accusing TGSCOM of charging them but failing to deliver on their orders.
The Green Bay Police Department and the FBI have launched their own investigations of the business.
Eric Thompson, the business owner, told the Green Bay Press-Gazette that he was doing his best to resolve the problems the business is facing, and that he is trying find investors who could help him reopen. He said he doubted he would face criminal charges.
The Press-Gazette reported in 2011 that an inspector from the U.S. Bureau of Alcohol, Tobacco, Firearms and Explosives found a number of violations at TGSCOM in 2009, including selling a gun without the required waiting period; selling a gun to someone who did not answer all the required background questions; and failing to maintain proper records. Two years earlier, in 2007, ATF detected other violations by the company, including selling ammunition to an underage customer.
The AP reports that there may be another angle to the story: Thompson and his wife have been locked in a bitter divorce battle, and the company is one of the couple's main assets. The lawyer of Thompson's wife has now filed papers with the judge, asking him to place the company under the control of a third party in order to assess the company's value, and establish Thompson's "motivation and intent" in closing it.