Nuclear power

Mystery surrounds explosives found on Swedish nuclear plant site

Mystery still surrounds the explosives found on the grounds of Sweden's largest nuclear power plant last Wednesday. With police providing little information, a terrorist expert speculated the incident might have been an attempt, perhaps by terrorists, to test the security system of the Ringhals power plant with a later attack in mind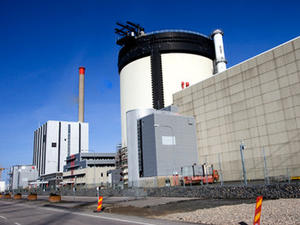 Ringhals nuclear plant // Source: redicecreations.com
Mystery still surrounds the explosives found on the grounds of Sweden's largest nuclear power plant last Wednesday. With police providing little information, a terrorist expert speculated the incident might have been an attempt, perhaps by terrorists, to test the security system of the Ringhals power plant with a later attack in mind. The explosives were found by a fork-lift operators. Bomb-sniffing dogs searched the plant's vast area – the size of 150 football fields – but found no additional explosives.
Security officers at the plant say that the plant's fence system was not breached, and that surveillance cameras covering the plant's perimeter showed no attempt to scale the fences or dig under them. Security experts say that the tentative, and more worrisome, conclusion is that the explosives were brought in through the main gates by someone who had the right permits to enter the facility.
The plant's security office notes that re was no danger of explosion because the material did not have a detonator or triggering device. The amount of explosives was small in any event, so even if it had exploded, the damage would have been minimal and would not have affected the plant.
Bloombergquotes David Persson, a spokesman at the Swedish Radiation Safety Authority, to say the agency considers the incident serious but does not want to draw any conclusions or plan to tighten its guidelines or rules until police have established what actually happened. "We're following this closely. There definitely shouldn't be any explosive materials near a nuclear plant, but it's positive that they found it," Persson said.
Ringhals, with more than 3,500 employees, is Sweden's largest power plant, producing 28 Terawatt-Hours a year, or supplying around 20 percent of the country's electricity.
It is located near Varberg in Halland, some 70 kilometers (45 miles) south of Sweden's second-largest city, Goteborg.
The four reactors at Ringhals are among ten reactors in Sweden.