Elections 2012

Obama, Romney differ on major homeland security issues

Published 5 November 2012

Tomorrow, Tuesday 6 November, American voters will choose between Barack Obama and Mitt Romney as the next president of the United States; the state of the U.S. economy and the best ways to reduce unemployment and increase the pace of economic growth were at the center of the campaign, leaving little room for other issues. Homeland security issues, in particular, played little, if any, role in the campaign or in the three debates between the presidential candidates and the debate between the vice-presidential candidates; still, if we examine the policy proposals each candidate has made, and also examine the details of policies posted on his Web sites, the differences between the candidates' approaches on three major homeland security issues – immigration, cybersecurity, and infrastructure – are considerable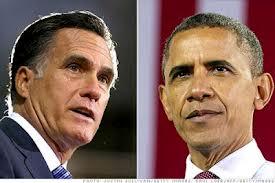 The candidates hold very different positions on homeland security issues // Source: radio.gov.pk
Tomorrow, Tuesday 6 November, American voters will choose between Barack Obama and Mitt Romney as the next president of the United States. The state of the U.S. economy and the best ways to reduce unemployment and increase the pace of economic growth were at the center of the campaign, leaving little room for other issues. Homeland security issues, in particular, played little, if any, role in the campaign or in the three debates between the presidential candidates and the debate between the vice-presidential candidates.
Still, if we examine the policy proposals each candidate has posted on his Web sites, the differences between the candidates' approaches on three major homeland security issues – immigration, cybersecurity, and infrastructure – are considerable.
Here is a summary of the candidates' positions on these issues.
Immigration
Both candidates are specific in their positionson immigration, offering different policies regarding who should be allowed to stay in the country, who should be made t leave, and more. The issue of immigration was a hot topic during the Republican primaries, but otherwise was relegated mostly to local races and state races.
President BarackObama
The Obama has presented itself as being tough on illegal immigration, pointing out that ithas set the record in deportation undocumented immigrants – a total of over 1.5 million during the lastfour years in office. The administration also points out that most of those deported were criminals who broke U.S. laws.
The administration tried to push its DREAM Act through Congress, but when the legislation stalled, DHS, on 15 June, announced that it would implement the act's major clauses through executive order, which would go into effect on 15 August. The executive order offers undocumented immigrants between the age of 16 and 30, who graduated from high school or college, a 2-year deportation deferment. Immigrants whose application for deferment is approved, may be able to work legally, apply for financial aid for college, and obtain drivers licenses and professional certificates. The act does not give anyone who is accepted citizenship or a green card, but those in the program may apply for permanent residency.
"This is not amnesty. This is not immunity. This is not a path to citizenship. It's not a permanent fix. This is a temporary, stopgap measure that lets us focus our resources wisely while giving a degree of relief and hope to talented, driven, patriotic young people," Obama said after announcing the new policy earlier this year.
Romney
Governor Romney has