Drones

FAA warns Colorado town about drone hunting

The town of Deer Trail, Colorado is considering the idea of allowing town residents to purchase hunting permits to shoot down drones operated by the government. The proposed permit would cost $25, and residents would be entitled to a $100 reward from the city for a successful attempt to shoot down a drone, if the drone's "markings and configuration are consistent with those used on any similar craft known to be owned or operated by the United States federal government."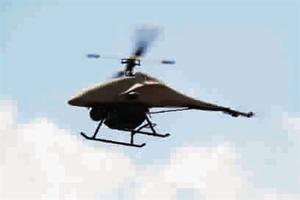 Police drones become a hunter's quarry // Source: xinmin.cn
Last week the town of Deer Trail, Colorado considered the idea of allowing town residents to purchase hunting permits to shoot down drones operated by the government. The FAA has responded by urging Americans to drop the idea of shooting down these drones.
The Atlantic reports that that the draft of the proposed ordinance states residents could pay $25 per year for a drone-hunting permit, and that a $100 reward will be given for a successful attempt to shoot down a drone if the drone's "markings and configuration are consistent with those used on any similar craft known to be owned or operated by the United States federal government."
Phillip Steel, the man behind the idea, is not troubled by the legal ramifications.
"Is it illegal? Of course it is. But it's also illegal to spy on American citizens…If they fly in town, we will shoot them down," Steel told CNN.
The FAA is treating the proposal seriously. The agency released a statement saying that the federal agency is responsible for regulating the air space over the town and that anyone who shoots down a drone will be prosecuted.
A drone "hit by gunfire could crash, causing damage to persons or property on the ground, or it could collide with other objects in the air," the agency said in a statement. "Shooting at an unmanned aircraft could result in criminal or civil liability, just as would firing at a manned airplane."
The Atlantic notes that the FAA has yet to integrate drones into the national airspace. The FAA has kept the number of drone flights the agency has signed off on under wraps for now, and that most likely will not change in the near future.