Terrorism

Taliban leader Mullah Mansour posed "imminent threat" to U.S.: Pentagon

The Pentagon has said it killed Taliban leader Mullah Akhtar Mansour because he posed a danger to the United States. The Islamist militant chief was killed in a U.S. strike in Pakistan last week. President Obama called the death of Mansour "an important milestone," and that the United States had "removed the leader of an organization that has continued to plot against and unleash attacks on American and coalition forces."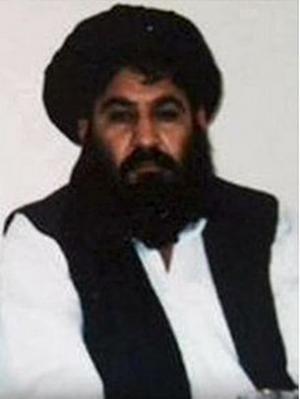 Taliban leader Mullah Mansour // Source: wikipedia.org
The Pentagon has said it killed Taliban leader Mullah Akhtar Mansour because he posed a danger to the United States. The Islamist militant chief was killed in a U.S. strike in Pakistan last week.
"They were specific things that we knew he had engaged in or was preparing to engage in, that were directly threatening coalition and U.S. forces," Pentagon spokesman Jeff Davis said on Monday.
"This [Mansour] was an individual who was specifically targeting U.S. and coalition personnel and had specifically engaged in operations in the past that had resulted in U.S. and coalition personnel being killed," he added.
The Pentagon spokesman said President Barack Obama approved the strike based on a law authorizing U.S. military force in Afghanistan.
NBC news quoted the spokesman saying that the operation against Mansour was in keeping with the rules and in continuance with the U.S. conducting strikes of a defensive nature
Pakistan has protested the drone strikes, claiming they violated its sovereignty.
Mullah Mansour rose to the leadership of the Taliban after the death of its previous leader, Mullah Omar.
Obama called the death of Mansour "an important milestone," and that the United States had "removed the leader of an organization that has continued to plot against and unleash attacks on American and coalition forces."
"Mansour rejected efforts by the Afghan government to seriously engage in peace talks and end the violence that has taken the lives of countless innocent Afghan men, women and children," Obama added. "The Taliban should seize the opportunity to pursue the only real path for ending this long conflict — joining the Afghan government in a reconciliation process that leads to lasting peace and stability."
Obama said that Mansour, as the head of the Taliban, "was specifically targeting U.S. personnel and troops inside of Afghanistan who are there as part of the mission I have set to maintain a counterterrorism platform and provide assistance," Obama said.
Killing Mullah Mansour sent a message that "we're going to protect our people," he said.