Surveillance

FBI retreats from push to expand surveillance capabilities on Web

The FBI recently retreated from calling for a push to introduce legislation that would require all Web-based email services and social networking sites to build backdoor access for law enforcement officials; when granted permission to conduct wiretaps by the courts, the FBI and other investigative agencies are unable to successfully monitor communications on encrypted channels like social networking sites and Web-based email servers; at a House hearing the FBI distanced itself from reports that suggested it was seeking legislation to demand backdoors on encrypted networks; the FBI believes that it can obtain the information using other means; the agency was not clear on how it plans to move forward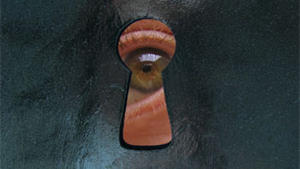 FBI reconsiders surveillance tools // Source: arstechnica.com
The FBI recently retreated from calling for a push to introduce legislation that would require all Web-based email services and social networking sites to build backdoor access for law enforcement officials to conduct surveillance.
Currently, when granted permission to conduct wiretaps by the courts, the FBI and other investigative agencies are unable to successfully monitor communications on encrypted channels in a problem it calls "going dark." In the past, the FBI was able to eavesdrop on cell phones or tap into other forms of communication to monitor criminal activity, but the agency has had difficulty with new technologies like social networking sites and e-mails that have secure encryption.
Initial reports indicated that the FBI was seeking to mandate that developers build in surveillance capabilities on these networks.
According to FBI general counsel Valerie Caproni, the FBI sought "a way for police armed with wiretap orders to conduct surveillance of Web-based e-mail, social networking sites, and peer-to-peer communications technology."
Caproni was careful to note that the agency was not seeking any additional capabilities.
"We are not looking for any new authority," she said. "We are concerned we are losing ground in actually being able to gather the information we are authorized to have."
Before the House Judiciary Subcommittee on Crime, Terrorism, and Homeland Security on 17 February 2011, Caproni responded to claims that the FBI was seeking to demand backdoors for surveillance purposes.
"No one's suggesting that Congress should re-enter the encryption battles of the late 1990s," Caproni said. There's no need to "talk about encryption keys, escrowed keys, and the like — that's not what this is all about."
She said that the FBI should focus on establishing legal procedures that would require Web sites to hand over unencrypted data, rather than mandating how these systems are built.
"Most our interception challenges could be solved using existing technologies that can be deployed without re-designing the Internet and without exposing the provider's system to outside malicious activity," she said.
In the late 1990s the FBI led the charge to ban encrypted communication channels because law enforcement and intelligence agencies would be unable to break into them.
In September 1998, the then director of the FBI Louis Freeh told the Senate Judiciary Committee that "We are very concerned, as this committee is, about the encryption situation, particularly as it relates to fighting crime and fighting terrorism."
He added, "Not just bin Laden, but many other people who work against us in the area of terrorism, are becoming sophisticated enough to equip themselves with encryption devices."
Caproni's testimony did not contain any specific proposals or any indication on what the FBI planned on doing.
After the committee hearing, Representative John Conyers (D – Michigan) said, "I believe that legislatively forcing telecommunications providers into building back doors into systems will actually make us less safe and less secure."
Susan Landau, a computer scientist at Harvard University's Radcliffe Institute for Advanced Study, added that "there aren't concrete suggestions on the table…I don't quite understand what the FBI is pushing for."
Representative Bobby Scott (D – Virginia) said that the House Judiciary Committee received a closed FBI briefing on the subject and urged the agency to make its statements public.
"It is critical that we discuss this issue in as public a matter as possible," he said. It is"ironic to tell the American people that their privacy rights may be jeopardized because of discussions held in secret."