Identity theft

Growing problem in Canada: stolen passports

On average, 1,000 Canadian passports are stolen across Canada every month; in FY2009-10, 13,077 passports were stolen in Canada; by comparison, only 631 were swiped overseas; another 47,704 passports were reported lost in Canada; late next year, Passport Canada will begin distributing e-Passports to the general public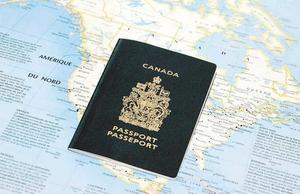 Stolen Canadian passports a hot commodity // Source: scoop.it
Canadian passports are under siege, with more than 1,000 of them stolen across the country every month on average, Passport Canada has said.
The disclosure was made in the agency's latest annual report, which says 13,077 passports were stolen in fiscal 2009-10. By comparison, only 631 were swiped overseas. Another 47,704 passports were reported lost in Canada.
The Montreal Gazette reports that before 2006, about 25,000 passports were reportedly lost or stolen annually. That number jumped to almost 43,000 in 2006-7, coinciding with a surge in demand because of new U.S. passport requirements for Canadian and other Western travelers. By 2008-09, the number of lost or stolen passports reached 53,000, and now it is 60,781.
The 60,781 lost and stolen passports in 2009-10 represent 0.3205 percent of the 18,962,745 passports in circulation as of April 2010, Beatrice Fenlon, Passport Canada's spokesperson, told the Gazette.
In 2008-9, the number of passports reported lost or stolen was 53,515, which represents 0.3145 percent of the 17,015,462 passports in circulation as of April 2009.
The year before that, 51,915 of the 15,515,042 passports in circulation were reported lost or stolen, representing 0.3346 percent of the total.
The agency says that more than 4.8 million Canadian passports were issued in 2009, a 137 percent increase since 2000-1. Late next year, Passport Canada will begin distributing e-Passports. The e-Passports have biometric and holographic security measures to combat tampering and fraud.