Trend

HP to buy security software company ArcSight for $1.5 billion

Published 15 September 2010

Hewlett-Packard agreed to buy security software company ArcSight for $1.5 billion; ArcSight's software helps companies protect their digital assets from cyber attacks and fraud, and aids in regulatory compliance. While many analysts said HP overpaid, they also said the deal fits with its broader enterprise strategy. Some, though, questioned the company's financial discipline; the deal is the latest in a rash of consolidation in the security technology sector; last month, Intel Corp agreed to buy McAfee for $7.7 billion, and in May, Symantec Corp bought Verisign Inc.'s payment authentication unit for about $1.3 billion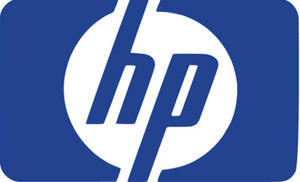 Hewlett-Packard on the acquisition trail // Source: shadesofpaper.com
Hewlett-Packard agreed to buy security software company ArcSight Inc for $1.5 billion as the computer maker continued its spending spree on acquisitions while it hunts for a new chief executive.
The transaction, announced on Monday, marked HP's second big deal since the departure of CEO Mark Hurd after a sexual harassment probe in August. It follows HP's victory in a bidding war against Dell for data storage company 3PAR ("Billion-dollar acquisition deals herald changes in tech industry," 10 September 2010 HSNW).
HP said it will pay $43.50 per share in cash for ArcSight, a 24 percent premium to its closing price last Friday. Analysts would not rule out rival bids for ArcSight, with potential suitors including IBM, Oracle, and Cisco Systems.
The deal carries a breakup fee of $61 million, which ArcSight could pay HP to terminate the merger if it received a better offer.
The Wall Street Journal reports that ArcSight's software helps companies protect their digital assets from cyber attacks and fraud, and aids in regulatory compliance. While many analysts said HP overpaid, they also said the deal fits with its broader enterprise strategy. Some, though, questioned the company's financial discipline, given the leadership vacuum caused by Hurd's exit.
"I think ArcSight is to a degree a unique asset, and it complements what the company is doing with the convergence of networking and their server and storage strategy," said Stifel Nicolaus analyst Aaron Rakers.
Rakers said that although the ArcSight deal was not huge in dollar terms, he would like to see HP take some time to digest its recent acquisitions, which also include Palm and 3Com.
At $1.5 billion, HP paid 6.6 times ArcSight's expected fiscal 2011 revenue.
Wedbush Securities analyst Kaushik Roy said that ArcSight would be a good fit for HP. He also said, however, that Hewlett-Packard overpaid, though not nearly to the degree it did with 3PAR, for which it agreed to pay $2.4 billion.
Roy wondered, though, about the aggressive strategy of HP's board, spending billions on acquisitions in the absence of a CEO. "Investors are nervous about how the board is using the balance sheet," he said. "The board is trying to signal that we're in control, we're active, but at the same time it's better to focus on getting a new CEO," Roy said.
Analysts said Hurd was undoubtedly involved in talks for ArcSight before he was pushed out and then joined Oracle as a co-president.
HP sued Hurd last week to block that move, saying his hiring by the rival technology company puts HP's trade secrets "in peril."
ArcSight shares rose 25 percent to close at $43.91 on the NASDAQ. The stock has risen 56 percent since the Wall Street Journal reported on 26 August that ArcSight had put itself up for sale. HP's shares rose 6 cents to $38.26 on the New York Stock Exchange.
Analysts said HP's rivals could come in with competing bids for ArcSight. Robust activity from options' buyers also pointed to that possibility. "We think that the options market does indicate a potential for a higher bid or bidding war," said Jon Najarian, a co-founder of online information site optionMonster.com in Chicago.
"It wouldn't be surprising" Michael Holt, a Morningstar analyst, said about the likelihood of a rival offer. He said ArcSight could fit in a number of "tech titan" portfolios, including Dell.
Cupertino, California-based ArcSight serves utilities, government agencies, financial services, and telecommunications providers.
The deal is the latest in a rash of consolidation in the security technology sector. Last month, Intel Corp agreed to buy McAfee Inc. for $7.7 billion. In May, Symantec Corp bought Verisign Inc.'s payment authentication unit for about $1.3 billion.