Immigration

San Jose halts gang violence, ends ICE partnership

Two months after it began its alliance with immigration officials to crack down on gang violence, the San Jose Police Department in California announced that it was ending its partnership with the U.S. Immigration and Customs Enforcement (ICE) agency; on 24 June, two ICE agents stepped in to help San Jose which was struggling to contain its highest murder rate in twenty years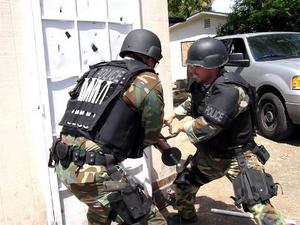 San Jose police will now work without ICE // Source: streetgangs.com
Two months after it began its alliance with immigration officials to crack down on gang violence, the San Jose Police Department in California announced that it was ending its partnership with the U.S. Immigration and Customs Enforcement (ICE) agency.
On 24 June, two ICE agents stepped in to help San Jose which was struggling to contain its highest murder rate in twenty years. Since then, San Jose Police have arrested 215 gang members, and police chief Chris Moore said that the cash-strapped department can now afford to end its ties with the immigration agents. When the decision was initially announced, it generated sharp criticism from residents who feared that the ICE agents would deport immigrants unaffiliated with gangs.
At the time, Zelicia Rodriguez, a director for Services, Immigrants Rights & Education Network, said, "With all the anti-immigrant sentiment out there, we have to be careful with what that collaboration would be like."
"We worry that they are saying it's to fight crime, when in reality it still is about enforcing immigration law," Rodriguez said. "We want to make sure this is not about targeting people who are here trying to make a better life for themselves."
Sergeant Jason Dwyer, a spokesman for the police department, maintained that the partnership was not terminated in response to community pressure, but because it had achieved its goals – putting an end to gang homicides.
Police officials say there are about 100 known gangs in the city with roughly 6,500 members total. In 2011, there have already been fourteen murders in San Jose, more than double the number from 2010, which had six.
As the murder rate soared, budget cuts forced the department to reduce its police force by 100 officers.
"The government laying off cops isn't helping lower the crime rate," said Brandon Swaim, a deputy with the San Jose police. To help combat gang violence amidst budget cuts, the city formed an agreement with ICE.
The ICE agents were deployed as part of Operation Community Shield which is designed to investigate and target violent street gangs and "seeks prosecution and/or removal of alien gang members from the United States," according to their website.