In the trenches

Smartphones makes military networks vulnerable

The U.S. military has increasingly integrated smartphones into combat operations, but cyber security experts warn that these devices could also pose a major security challenge to military networks; smartphones are fast becoming the target of choice for hackers; Android phone applications have no security screening procedures before they are released, while iPhone apps are only loosely screened; to secure these devices, the military can encrypt all data, turn off voice capabilities, and lock the phone to only allow the use of approved apps; the Army is considering issuing every soldier a smartphone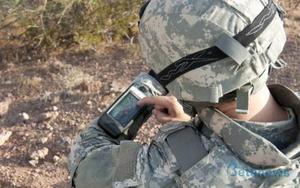 Military smartphone use may create new vulnerabilities // Source: korea.com
The U.S. military has increasingly integrated smartphones into combat operations, but cyber security experts warn that these devices could also pose a major security challenge to military networks.
At a recent security briefing, Joe Pasqua, the vice president of research at Symantec, warned that smartphones "are a really rich target."
He explained that Android phone applications have no security screening procedures before they are released, while iPhone apps are only loosely screened. He says that those apps that military personnel download could be filled with malicious code "that can take down a cell tower."
Pasqua also warned that these phones could be turned into botnets, remotely controlled devices that function as a network which hackers can manipulate to attack computer systems. He notes that no one has created botnets with smartphones yet, but claims it can be done.
To secure these devices, Pasqua recommends that the military encrypt all data on these phones, turn off voice capabilities, and lock the phone to only allow the use of approved apps.
These warnings come as the military is ramping up its use of smartphones. The Army has experimented heavily with these devices and is debating whether to equip every soldier with a smartphone.
The Army has also developed apps that would help soldiers communicate, gather intelligence, or even identify enemy combatants.
Defense contractors like Raytheon are designing smart phone apps for the military. Raytheon hopes to sell its Advanced Tactical System to the Army. The system features twelve apps including ones that allow soldiers to track their allies or share camera footage with others to pool intelligence.