Water

U.K. struggles to reduce water usage as supplies dwindle

An uncharacteristically warm and dry spring in the United Kingdom has forced water companies to begin conserving water, but a recent survey indicates that the method currently employed is widely unpopular and grossly affects low income families; some reservoirs are 20 percent below normal levels and eleven rivers are at their lowest in twenty years; in 1989 the British government mandated that all new homes have water meters installed and introduced a usage plan which charges households based on the amount of water they consume; the plan has proven effective in reducing water usage, but costs have increased by more than 50 percent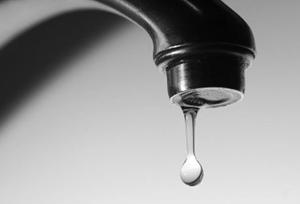 U.K. worries grow over water supply shrinkage // Source: sesshudesign.com
An uncharacteristically warm and dry spring in the United Kingdom has forced water companies to begin conserving water, but a recent survey indicates that the method currently employed is widely unpopular and grossly affects low income families.
The U.K. Environment Agency recently reported that last March was the driest in fifty years with only 0.82 inches of rain. The dry spell and the warm temperatures have left some reservoirs 20 percent below normal levels and eleven rivers are at their lowest in twenty years. In some regions, farmers have been warned to limit their water usage.
To help protect the water supply, in 1989 the British government mandated that all new homes have mater meters installed and introduced a usage plan which charges households based on the amount of water they consume.
The plan has proven effective in reducing water usage, but a recent study conducted by Wessex Water, a utility company, found that the plans have disproportionately affected the poor.
Since Wessex Water began installing water meters at the homes of its one million customers, water consumption decreased by 17 percent.
As water consumption has decreased, costs have increased by more than 50 percent since 1989, in part because of the investment capital needed to install meters.
15 percent of customers saw their bill rise £100 after flat-rate metering systems were installed and 25 percent of low-income customers had their bills increase by £50.
The water metering strategy has become so controversial that many customers are refusing to pay their bills. It is estimated that the average customer is now forced to pay an additional £12 every year to cover unpaid water bills.
As population growth and climate change place an even greater strain on England's water supply, resolving water payment issues will be critical to developing a sustainable usage plan.
Caroline Spelman, the
U.K.
minister of the environment, is in favor of water metering and many people have opted to install water meters in their homes of their own volition.
Currently about half of the houses in the United Kingdom have meters installed, and many predict that the government will soon make it mandatory for all houses to have them.
Environmental organizations agree with the plan, but want to ensure that water metering does not continue to disproportionately affect the poor.
Twelve of the largest environmental organizations in the United Kingdom including the WWF and the National Trust have banned together to form Fairness on Tap (FOT).
While FOT believes that water metering will reduce consumption by discouraging waste, the organization argues that the previous system protected low-income households by linking water bills to the rateable value of homes.
Phil Wickens, the tariffs manager of Wessex Water, explains that with a rateable system "lower income customers were paying less than higher income customers, but as we are gradually moving towards metered charging that social protection is winding out."
To help create a more equitable system, Wessex Water is experimenting with charging higher rates during the summer months. The company is testing this model in more than 1,000 homes and it has noticed a change in consumer behavior.
Wickens said, "Higher income customers with bigger gardens end up paying a fairer chunk than lower income customers."
Despite these positive signs, the Wessex poll found that nearly all customers were opposed to charging more for water during certain seasons.
"Customers are cynical about companies changing the way they are charged; they assume it's about making money, like travel companies charging more on holidays, but in our case it isn't," Wickens said.
"Even if we had a dry summer and generated more income, the regulator takes that money off us."