In the trenches

U.S. Air Force creates powerful supercomputer out of PS3s

Published 7 December 2010

The U.S. Air Force Research Laboratory (AFRL) has connected 1,760 PlayStation 3 systems together to create the fastest interactive computer in the entire Defense Department; the Condor Cluster, as the group of systems is known, is capable of performing 500 trillion floating point operations per second (500 TFLOPS)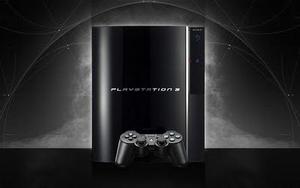 1,789 more and build a supercomputer // Source: blorge.com
The U.S. Air Force Research Laboratory (AFRL) has connected 1,760 PlayStation 3 systems together to create what the organization is calling the fastest interactive computer in the entire Defense Department.
The Condor Cluster, as the group of systems is known, also includes 168 separate graphical processing units and 84 coordinating servers in a parallel array capable of performing 500 trillion floating point operations per second (500 TFLOPS), according to AFRL Director of High Power Computing Mark Barnell.
Gamasutra reports that using PS3s for the supercomputer's core allowed AFRL to construct the system for a total cost of $2 million, which Barnell estimates is five to 10 percent of an equivalent system built entirely with off-the-shelf computer parts. It will also consume one-tenth the power of other comparably powered supercomputers, officials said.
After a ribbon-cutting ceremony last Wednesday, the cluster, which is housed in Rome, New York, will be used for research by Air Force service branches and centers across the country.
The computer will reportedly be used for quick processing of ultra-high-resolution satellite imagery, as well as research into artificial intelligence, radar enhancement, and pattern recognition.
Defense engineers worked directly with Sony and a distributor to acquire the systems, according to an interview with the Cleveland Plain Dealer. The project used the older, large PS3 units rather than new Slim models which, crucially, do not allow for the installation of Linux as an "Other OS."
In 2000, it was widely reported that Iraqi dictator Saddam Hussein was planning to string then-cutting-edge PlayStation 2 systems into a defense supercomputer, though U.K. intelligence sources dismissed the claims as "nonsense."
Researchers at the University of Illinois later strung 70 PS2s into a supercomputer capable of 500 billion operations per second.